I can't believe that Christmas is right around the corner! I'm just finishing up my shopping and figured I would give ya'll a couple ideas for unique gifts. I really don't like getting people gift cards or generic bath & body sets, so I really thought long and hard this year about what to get everyone. I also specifically tried to buy local, homemade, or handcrafted. I probably should have put this list out a few weeks ago, but it's the thought that counts. Right? Here we go...
(In no particular order)
01.)
Customized Cereal
- $11.99 a bag
This one might sound a little odd, but it's an inexpensive and customized gift that any cereal lover will adore. You get to choose all of the ingredients, from the granola base to a candy or fruit topping. Element Bars is the name of the company (click Customized Cereal to redirect to their website) and they also offer customized protein bars.
02)
Artisan Baking & Dessert Salts
- $18.00
This set would be perfect for the foodie in your life! These dessert salts/seasons will bring new life to your baked goods. Each type of salt comes with a description of what it would pair well with. I ordered this gift set for my aunt. It is from a seller on Etsy called
Purpose Design
. It looks like it's out of stock at the moment, but I'm sure it will be replenished soon.
There are several sellers on Etsy who offer hand stamped jewelry guitar picks, money clips, etc. The image below is from a seller named 3LittlePixiesShoppe. This particular necklace is $68.00 and you can customize what is inscribed. Maybe put the recipient's anniversary date, children's names, or nickname.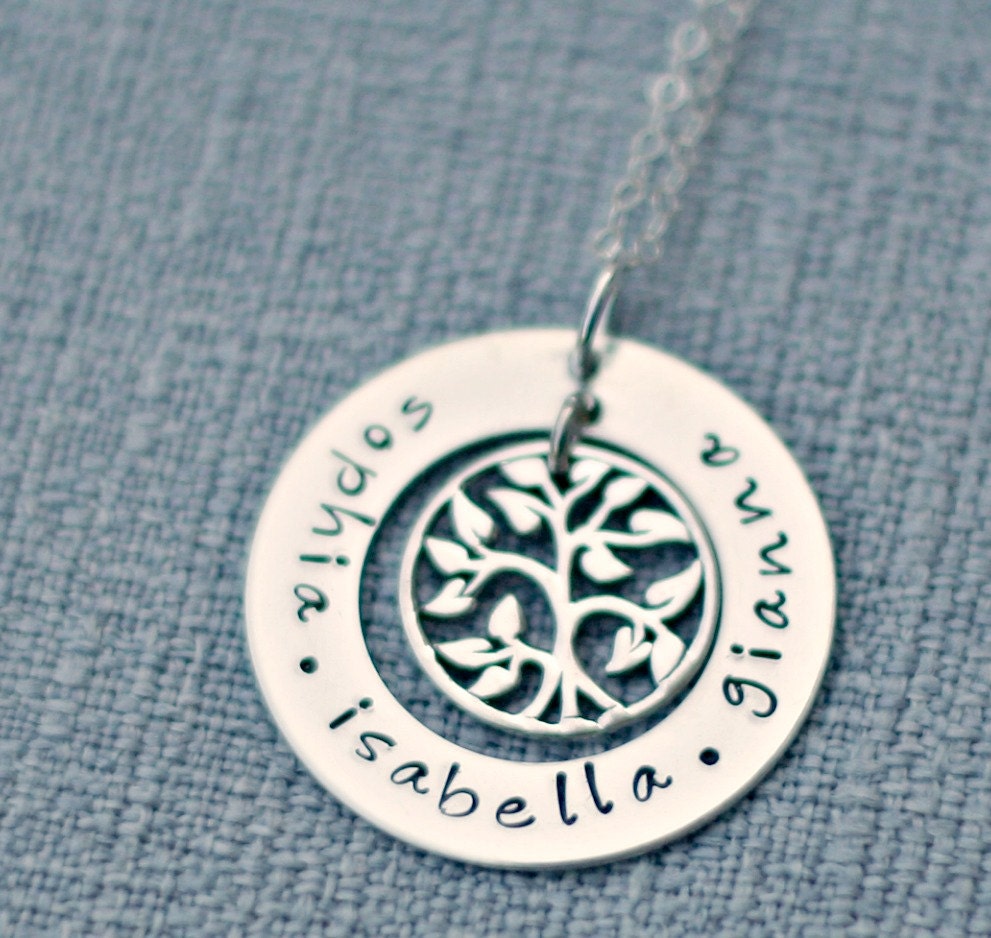 04)
DIY Chai Tea Kit
- ?
Here is another one from
Purpose Design
on Etsy. This is also out of stock (ugh sorry) but this list is just to give you some ideas. I'm sure you could find something similar from another seller on Etsy or possibly online somewhere. It'd make a great gift for any tea lover!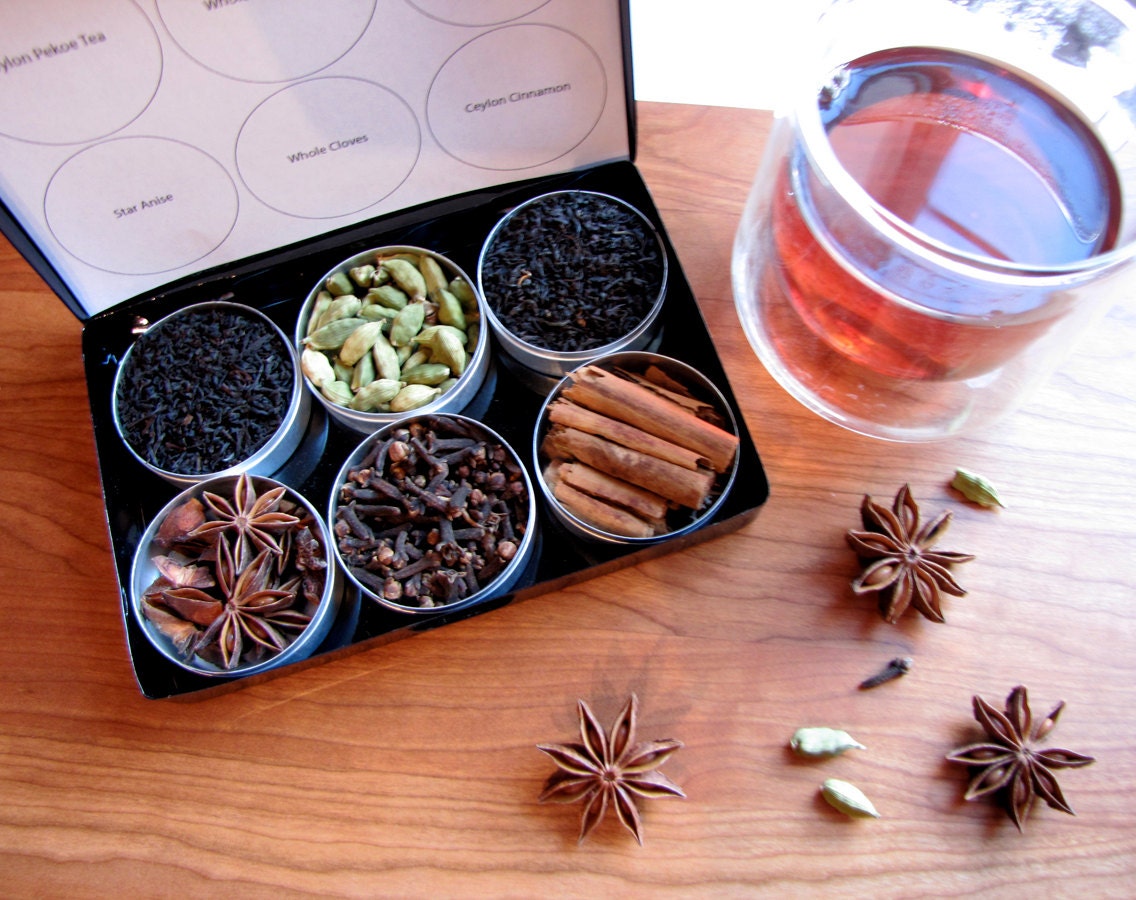 05)
Gourmet Popcorn Seasoning
- $15.00
My dad LOVES popcorn, so this is one of the things I bought him. This particular set comes with six flavors: apple pie, classic kettle corn, southern BBQ, dill pickle, vanilla chai, and big Texas ancho chili. Once again, it's from
Purpose Design on Etsy
! If they are sold out, do a search on Etsy for "popcorn seasonings" and I'm sure you'll find plenty of other sellers.
In Your Face Beauty Works on Etsy
offers several mineral makeup gift sets. The one I got for my aunt was only $12.00. All of Suzy's makeup is natural, vegan, and gluten free. It's also waayyy cheaper than Bare Escentuals and you get a lot of product.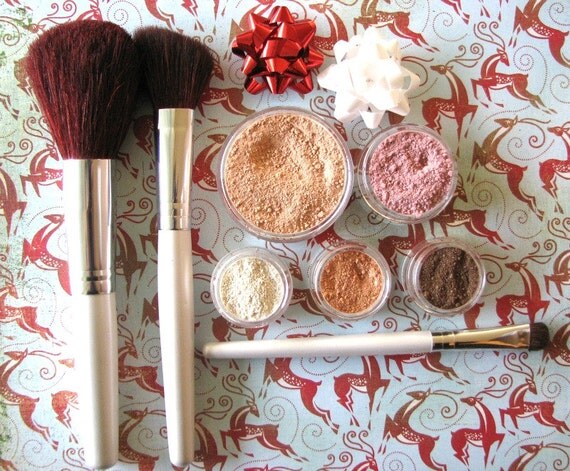 07)
Hand-Poured Scented Candle
- $19.95
I own my own candle shoppe, but it is currently on hiatus. Since candles are great holiday gifts, I thought I'd make a reccomendation of another place to purchase from! Sugarville Candles on Etsy makes beautiful and DELICIOUS looking candles! I have never personally ordered from her so I can't vogue for how good they smell, but she has several great reviews. It'd be worth checking out!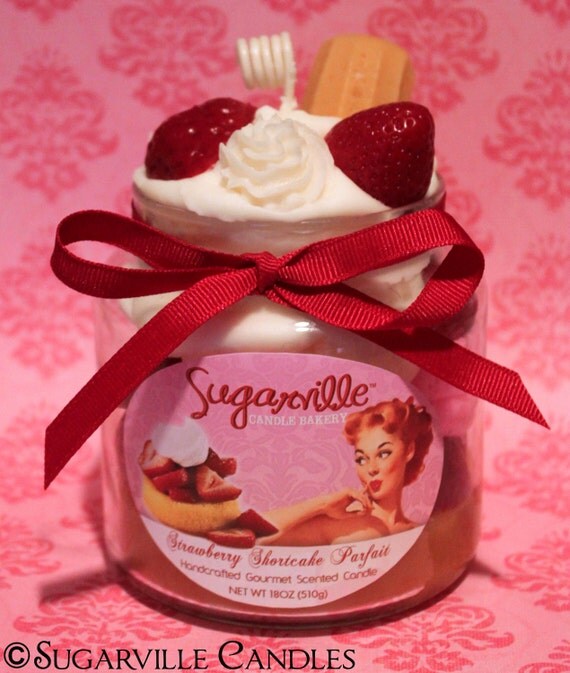 Welp, that's all of the suggestions I have for now. I hope at least one of these ideas has helped to inspire you! Leave a comment below and let me know what gift you'd love to receive this year!